Home


Reservations


Tour Features


Trip Schedule


Pilgrims Speak


What to Expect


Who Are We?


Contact Info

Awaken
your Spirit!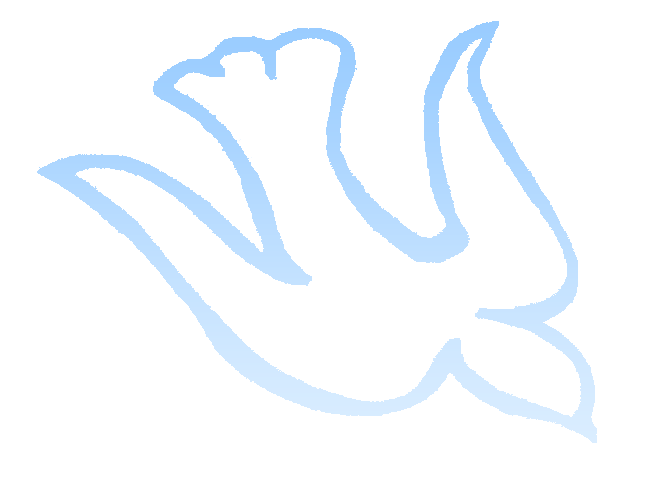 Briefly, we want to mention some of the things we are going to do during our stay in Medjugorje.
The final arrangements can only be made once we arrive there.

Daily Itinerary
8:00 AM Breakfast
8:30 AM Morning Prayers
10:00 AM English Mass
12:00 PM English Mass on Sunday and Holydays
3:00 PM Dinner
4:00 PM English Talk at St. James by a priest
5:00 PM Rosaries in the church
5:45 PM Apparition time
6:00 PM International Mass
7:00 PM Blessings of the articles, followed by the Prayers for healings.

THURSDAYS: Exposition of the Blessed Sacrament and Prayers for healing.
FRIDAYS: Veneration of the Cross and Prayers for Healing.
WEDNESDAYS and SATURDAYS: from 9 to 10 special Adoration and Healing.

Once in Medjugorje, we will schedule our meetings with the visionaries, Cenacle of Life, etc. When Ivan is in Medjugorje, he meets with his prayer group on Tuesdays and Fridays at the Apparition Hill for prayers and the apparition of Our Lady.

Each day there is a 10:00 a.m. Mass which you may want to attend. You are all encouraged to go to the evening Rosary, Mass and prayers of Thanksgiving and Healing. It is the most sacred act where each nationality gathers together. During that time the Blessed Mother appears to the visionaries at their home. At the end of Mass, the priest blesses all the things that you have with you. The visionaries tell us that the Blessed Mother also blesses them at that time.

This is a pilgrimage, not a vacation. We will have some things planned for the whole group, but this should be a time for individual prayer and growth.

You may not be aware of our lodging in Bijakovici. It is the place where all the Visionaries live and where the Blessed Mother first appeared. It is right below the Apparition Hill and the Blue Cross. Oasis of Peace and the Cenacle of Life are also nearby.


•

Apparition Hill
The first visit to the Apparition Hill will be the first day in Medjugorje after the 10:00a.m. English Mass. We will go as a group so I can explain to you some special things that happened during the first days of the apparitions. After that you can go anytime you desire. Usually, each Tuesday and Friday evening, Ivan has an apparition on the hill, depending if he is in town. His prayer group is always there and we'll be able to join them in song and prayer.



•

Mount Krizevac
is another place where we will go together as a group. We'll try to do that sometime during our trip. On the way up, we will pray together the Stations of the Cross and a rosary on the top of the mountain.



•

Father Jozo
Fr.Jozo is a very holy man. He was in prison for 18 months because he did not want to deny the apparitions and was protecting the children during the first harrowing months. A video of his life at the time is available, called Gospa. We will send it to you upon request. The cost is $25.



•

Visionaries
We will have the opportunity to visit the visionaries who may be in Medjugorje at that time.
Travel Checklist


This is important. Please read it carefully.
1. PASSPORT It will be necessary to have your passport with you at all times during flight and travel, so do not pack it in a suitcase. Make a copy of your passport and put the copy in your suitcase.
2. BAGGAGE ALLOWANCE 1 checked bag, 1 carry-on, and a purse. All carry-on material must be limited to under seat storage dimensions of 8x16x21 inches.
3. CLOTHING One change of clothing in your carry-on, in case your luggage decides to stay behind. (Please God, don't let that happen.)
4. PRESCRIPTIONS All prescriptions should be in the original labeled container. If you have allergies, be sure to bring any necessary medicines.
5. ELECTRICAL VOLTAGE Any electrical appliances need a voltage converter of 1600 watts and extra long prongs, because most of their electrical outlets are round and are about an inch inserted into the wall.
6. TOWELS Bring a washcloth, towels are provided.
7. LAUNDRY You may want to bring a liquid detergent, or Woolite, to rinse the necessary clothing. There are no laundromats available.
8. RAIN GEAR An umbrella and poncho are recommended in case it rains.
9. CAMERA EQUIPMENT You may want to bring a camera, film and batteries. You may find them in Medjugorje, but more expensive.
10. RECORDING EQUIPMENT If you want to record singing and English homilies, and so on, bring a tape recorder and tapes.
11. FLASHLIGHT A flashlight is needed for night walking.
12. ALARM CLOCK An alarm clock may be of use to you sometimes.
13. SOUVENIRS If you are planning to buy rosaries, holy articles, books, etc., bring some extra spending money. Just to give you an idea, rosaries cost about $5 to $10 each.
14. COFFEE & DRINKS If you drink coffee, you may want to bring a jar of instant coffee. In Medjugorje they serve Turkish coffee; which is good, but very strong! If you use artificial sweetener, tea, hot cocoa, or Creamora, we advise that you bring it along.
15. TIPPING No gift for your hostess, $8-10 tip per day is appreciated. And $2.00 tip for each bus ride.
Taxi - $8 per ride, can be shared with 4 people.
16. RELIGIOUS MATERIAL A Bible, prayer book, reading material, and Missalette for Mass are suggested. Also, any items to be blessed (for you, your friends, and family).
17. INTERNET AVAILABLE Computer station and wifi available.
18. PETITIONS Petitions to leave in Medjugorje. We will give them to one of the visionaries upon our meeting with them.
19. SUMMER For the summer, sunscreen and insect repellent.
20. LUNCH Lunch is not included. You may need extra money. For example, if you want to eat pizza in the restaurant for lunch or a late snack, it is $4-5 per pizza. One hungry person can eat the whole thing. A glass of Coke or juice is about $1.
21. TAXIS Taxis are available for those not wanting to walk at $4.00 per fare.
22. MONEY Checks are not accepted. Master Card and Visa are accepted in some places. Traveler's checks can be cashed at the bank.

LODGING

We also want to inform you that bedrooms are shared with another one or two
persons. Each room has a private bathroom. If you have a preference to room with someone you know, let us know. If you have any other needs, please advise us.


DRESS

Dress is very casual. For the ladies: skirts, sport dresses, and slacks. For the men: casual slacks, sport shirts, T-shirts, jeans.

The roads are dusty; only some are surfaced. The hill of the first apparition takes about 15 minutes to climb. Climbing the hill of the big cross takes about an hour. Both hills are covered with rocks and are not an easy trek. A good strong will and prayer will get you up both. For this reason it is important to have very comfortable shoes: tennis shoes or something similar—definitely flats.

PACKING

Try to pack light so that if you have to handle your suitcase, you can do so without much difficulty. It is better to have one big suitcase than two because rooms are small and there is not much floor space. You will be responsible for carrying your own luggage in and out of buses, airports, and hotels. If you wish to have help, please make arrangements at your own expense. Free baggage allowance - 1 checked bag! The total of the 3 dimensions (height x width x length) shall not exceed 62 inches for the bag. Also, for handling purposes, the maximum weight of any checked baggage should not be more than 50 lbs.