Home


Reservations


Tour Features


Trip Schedule


Pilgrims Speak


What to Expect


Who Are We?


Contact Info

Awaken
your Spirit!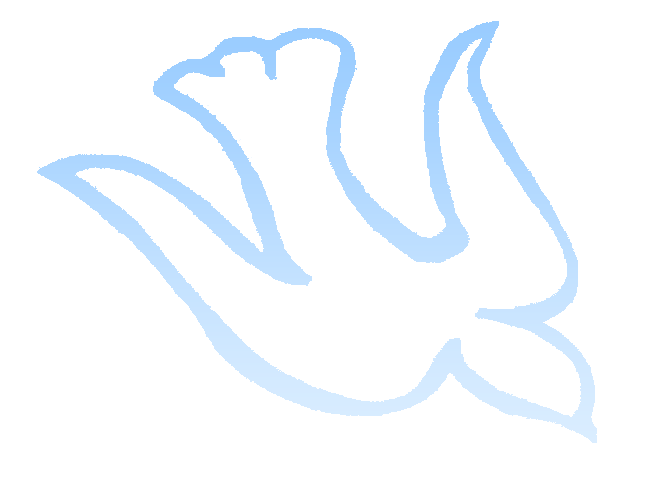 Frank and Nives Jelich Share Their Journey

March 31, 1934 --Frank, son of Ivan and Tereza Jelich, was born in Ilovik, an island in the Adriatic Sea. Ilovik was governed by Italy at that time.


On the left, Frank's Parents

November 19, 1936 --Nives, daughter of Ivan and Marija Baricevic, was born on the island of Losinj, which was also governed by Italy.


On the left, Nives (at the top) helping out with 1st Communion at the church on Ilovik.

1945 --The Italian government fell to the Yugoslavian communist government and the area became part of Yugoslavia.

March 23, 1953 --I (Frank) escape communist Yugoslavia. Using a sixteen-foot fishing boat with a small outboard motor, I and four of my friends leave for Italy in the middle of the night. Evading the communist patrol boats and traveling 70 miles across the sea, we land in the city of Ancona, Italy. While the Italian government investigates the reason for my escape from communism, my friends and I are held in jail for seven days.

April 1953 --I am moved to a refugee camp near Rome. During that time, I write to Nives proclaiming my love for her. I propose marriage to Nives after two months of correspondence. We communicate through letters for the next two years.


On the left, a current picture of the port at Ancona, Italy

May 1, 1955 --I (Nives) acquire a travel visa and leave for Italy to join Frank. We are engaged for three months. During our engagement, Frank works in his cousin's hardware store for food and lodging (in picture above). I live at a convent open to homeless single women. I travel from family to family, working as a seamstress to earn enough money for food each day.

Because I am in Italy on a visitor visa and we have no place to live as a married couple, our plan is to wait until my visa is about to expire and then be married by a Justice of the Peace. This would allow us to travel together as refugees to the United States of America. Upon our arrival to America, we planned to have a Church wedding with our family members who were already living in America.

To our surprise, the authorities refuse our marriage application because I am a visitor and Frank is a refugee. They suspect my intention of traveling to the U.S.A. with Frank and inform us that I will have to return to Yugoslavia for additional papers. I know that if I return back to Yugoslavia, the authorities will never let me return to Italy.

Once my visa expires, we are frantic to find someone to marry us without the proper papers. I evade the police, who seek to deport me, by staying away during the day and only returning to the convent in the evenings. Finally, a generous policeman tells us that since the Italian Church's authority was equal to the government regarding marriage, a priest can marry us.


July 30, 1955 --We are married at 6 a.m. in Muggia, Italy at the church of St. John and Paul. The early wedding enables us to avoid the police. Aunts and cousins on both sides attend our wedding.

Above is a picture of the Church, we recently visited with family there.


September 19, 1956 --We are granted a visa to leave Italy and go to the United Sates of America. This is a real blessing to us, because I am seven months pregnant with our first child.

September 23, 1956 --We arrive in New York. Relatives are waiting for us and escort us to an apartment they have prepared for us in Astoria, Long Island.

October 1956 --Within a couple of weeks of our arrival to America, Frank finds a job as an auto body repairman with an Italian owner in Astoria.

December 12, 1956 --Our first child, Jerry, is born. He lives 36 hours before God takes him to be His angel.

January 1957 --Nives finds a factory job in New York City making bathing suits. Each day, she travels one hour by train and subway to work at the factory.

March 5, 1958 --Our son, Frederick, is born in Astoria, New York. He has problems at birth and we almost lose him.

November 25,1960 --Our daughter, Jane, is born in Astoria, New York. She is born with a dislocated hip, but this is corrected eleven months later.

May 4, 1963 --Our son, Ronald, is born in Astoria, New York. Everything is perfect.

June 1963 --We move from Astoria, Long Island to Port Washington, Long Island and purchase our first home. It is a two family house with one apartment to be rented.

June 1964 --Frank enters an auto body partnership in Port Washington so he can work closer to home and be with his family.

June 1965 --We return to our homeland for the first time since our marriage.

January 21, 1970 --We attend a Marriage Encounter weekend, in which we experience a deep conversion in our hearts. Our relationship with God changes, and a new life with God begins in our marriage.

January 1971 - August 1974 --We respond Yes to a call to promote Marriage Encounter. We train to be a Marriage Encounter team couple and make a ten-year commitment to serve God through the Marriage Encounter movement by presenting weekends throughout the world.
We raise our family in Long Island, but travel all around the U.S.A. presenting Marriage Encounter weekends for couples, priests and nuns.

August 15, 1974 --We were invited by two priests to move to Kansas and help with promoting and presenting Marriage Encounter weekends in the Midwest. After prayer and discernment, we move with our three children to Wichita, Kansas.

October 1975 --We join 2,200 Marriage Encounter pilgrims along with priest and religious on the Holy Year Pilgrimage to Lourdes, France and Rome, Italy.

June 1976 --Along with our three children, we travel to Yugoslavia presenting Marriage Encounter weekends and training couples for two and a half months. Because Yugoslavia is under a communist regime, a few hours before each weekend, government officials and the police come to the place we are staying and harass us by going through all our belongings. The Communist Party even sends couples to the Marriage Encounter weekends as spies. However, after the weekend is over, these couples go home excited and soon they are converted and baptized along with their children.

September 1977 --We travel to Italy to recruit couples and set the stage for future Marriage Encounter weekends.

November 1977 --Our fourth child, Amie, is born in Wichita, Kansas.

January 1978 - 1980 --We teach Natural Family Planning, the Billings method, to couples through St. Francis Hospital in Wichita, KS.

May 1978 --We travel to Ferrara, Italy and present the first Marriage Encounter weekend for Italians. During the year, we return two more times to present Marriage Encounter weekends and to train couples in order to continue the movement.

June 1979 -- We travel to Montreal, Canada and present the first Marriage Encounter weekend to the Italian community there. Since this will be our last year presenting Marriage Encounter weekends, we return to Montreal two more times to present Marriage Encounter weekends and to train couples in order to continue the movement.

1980 - 1984 --We teach Catholic Christian Doctrine at the St. Francis of Assisi Parish to high school seniors.

April 17, 1982 --Our son, Fred, marries Sue Francis in Wichita, Kansas.

August 1982 --I (Nives) find employment with the American Family Life Assurance Company.

Summer 1983 --Frank and our son, Fred, open Jelich's Body Shop. Fr. Pat Malone blesses the shop with a celebration of a Holy Mass.

June 1984 --We travel with our children to Medjugorje, Bosnia-Hercegovina for the first time and attend our nephew's ordination to the priesthood.

1985 --We travel to various churches and groups throughout Kansas to pray the rosary and show a video about the events happening in Medjugorje.

January 1986 --We begin a rosary prayer group in our home on Friday evenings, which will continue for ten years.

March 8, 1986 --Our daughter, Janie, marries Mark Scanlan in Wichita, Kansas.

June 1986 --We lead our first group to Medjugorje for a Spiritual Pilgrimage. We continue to lead groups each year on pilgrimages.

1988 --The Medjugorje Mir Center, a non-profit organization, is established in our home. The mission of the Center is to spread Our Lady's messages and to promote Medjugorje pilgrimages.

1989 --We start Queen of Peace Travel, Inc. which is also located in our home. We lead groups to Medjugorje up to seven times per year.

Summer 1990 --The Medjugorje Mir Center and Queen of Peace Travel move from our home to an outside office.

January 1991 --With the help of many volunteers, we hold the First Midwest Marian Conference in Wichita, Kansas at Century II. Five thousand people attend this conference, including our diocesan bishop, Bishop Gerber. The Midwest Marian Conference becomes a yearly event for the next 10 years.

1991 --The Mir Center relocates to a larger facility. Catholic Books and Gifts store is also opens in order to finance the Mir Center.

January 1992 --Fr. Jozo Zovko developed the International Godparenthood Association, a non-profit organization, to aid the victims of the war in Bosnia-Hercegovina, particularly the children and widows. We are asked to be the extension of the International Godparenthood for Bosnia-Hercegovina children in the U.S.A. We find sponsors for the orphans of the war. During the next 13 years, this organization helps 1,200 families monthly by providing sponsors from the Unites States. The home office is in Siroki Brijeg B-H, and the U.S.A. office is in Wichita. I am the president and Frank is vice- president of the U.S.A. organization. We have a board of directors and one employee to facilitate the program.

October 31, 1993 --Our son, Ronald, marries Amber Bogle in Wichita, Kansas.

2000 --This is a liturgical Holy Year and we hold the last Marian Conference in Wichita.

2002 --The Medjugorje Mir Center and Catholic Books and Gifts close due to our retirement. The store is sold to a nice couple to continue to serve the Catholics living in the west Wichita area. The proceeds of the sale of the bookstore went to a Medjugorje parish, St. James, to fund new pews for the church.
Queen of Peace Travel continues to take pilgrims on spiritual pilgrimages. To date, Queen of Peace Travel has escorted and guided 125 pilgrimages.

May 10, 2003 --Our youngest child, Amie, marries Tom Yaniak in Milwaukee, Wisconsin.

June 2004 --Our children, along with their spouses and children, travel with us to our homeland - the island of Ilovik, now in the country of Croatia, where we were born. This trip is a walk through history for our family and we delight in seeing our children and grandchildren experience our history, culture and our faith.
Below: 3 generations of Jelich's!!